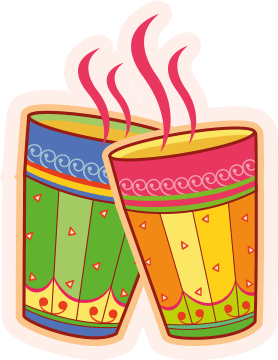 स्थान
Welcome to Chai Thali
CAMDEN
Our flagship Camden branch is located in Mandela Street, linked with great history, named after the man himself, Nelson Mandela. The street features a famous street mural of the politician. As well as our branch's history, each dish served has its own incredible origin story.


19 Mandela Street, Camden, London, NW1 0DU

7 Days a Week
12pm to 10:30pm


Mornington Crescent (6-7 min walk)
Camden Town (7-10 min walk)


Free parking Monday to Friday after 6.30pm and all day weekends on single yellow lines opposite the restaurant. Free parking on nearby pay & display bays parking after 6.30pm (free all day Sunday).
प्रशंसापत्र
What our guests say





Great Indian hospitality, food and ambiance for a perfect event
Vice President
Yash Raj Films





Amazing food. It'll really remind you of India. I love this place!
Anushka Arora
Broadcaster (BBC & Sunrise Radio)





One of London's best Indian restaurants. Riotously flavoursome
Resident Magazine Editors
The Resident Magazine
टेबल बुक करें
Book a Table at Chai Thali